SMI Audio Visual is an established audiovisual production services company specializing in A/V project management and planning for a wide variety of events that include conferences, sales events, product launches, and more.
We take pride in combining the newest, most innovative technology with brilliant creativity to produce one-of-a-kind events that captivate audiences and help elevate your brand.
Innovative Design & Production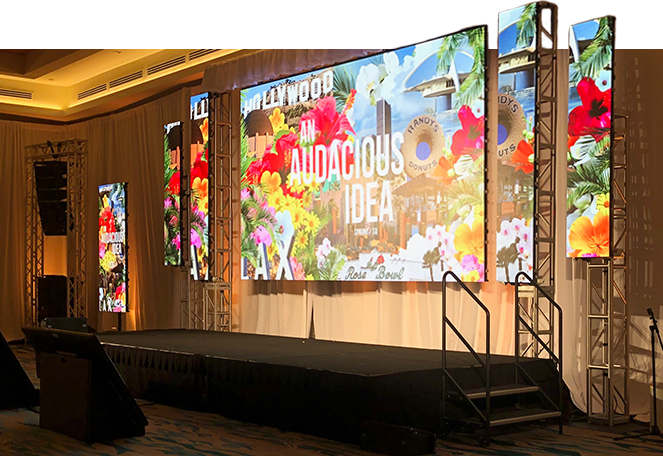 From intimate team meetings to global conferences, live interaction is a critical component of your business; and at SMI Audio Visual, we are passionate about creating truly immersive and inclusive experiences for all types of events. We focus on our client's projects from start to finish, and no detail is too small while we work with you to create a truly unforgettable event.
Our team combines the newest, most innovative technology with brilliant creativity to produce one-of-a-kind events that will captivate audiences and elevate your brand.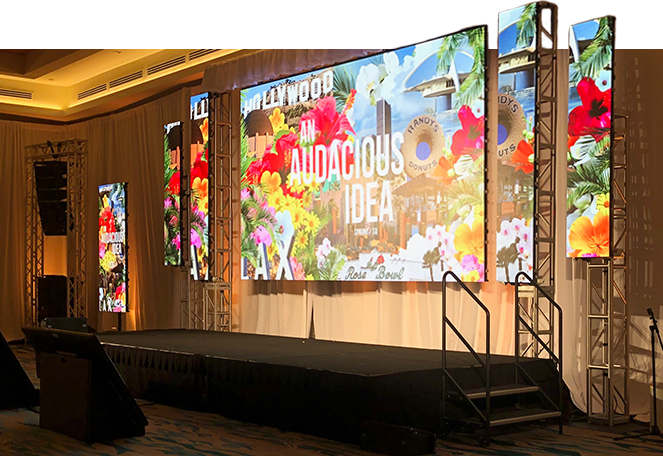 Your Audio Visual Partners
With a focus on collaboration and customer experience, SMI Audio Visual crafts unique, personalized events that result in long-lasting partnerships with our clients. Our goal is to turn your creative vision into a reality through sound, visuals, and a high-quality immersive experience.
SMI Audio Visual was founded on integrity and trust. From building long-term relationships with our clients to creating truly one-of-a-kind moments, our goal is to give every customer the experience they are envisioning.
Creative Execution
We proudly offer the knowledge and expertise of a massive production firm with the customized feel and service of a small boutique agency. Our highly experienced core team is a one stop shop for you and your brand. SMI will make your experience what you want from start to finish including the following services.






Project Management & Planning

Let's Get Started!
With a passion for our craft and decades of experience to build from, SMI is excited to be your audio visual production partner. To get started, contact us about getting a quote.