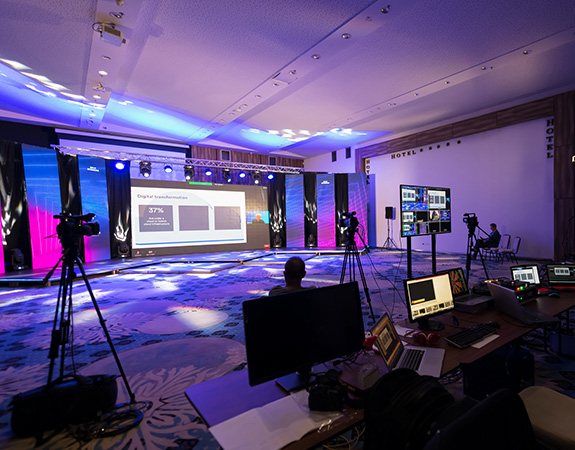 Professional Live Stream
for Your Brand or Business
Exceptional, customized customer service paired with decades of experience organizing all types of events are what make SMI AV truly stand out from the competition. Any audio visual company can do the basic legwork, but when it comes down to the fundamentals of project management and working through every last detail leading up to the live stream of your event, SMI AV knows what it takes.
When you live stream events, making them virtual or hybrid events is the perfect solution for companies who are looking for the flexibility of a virtual experience and still want to provide the same benefits to viewers as an in-person event or conference.

Turnkey Live Streaming for a Variety of Events
Our live streaming options are the perfect solution for global and regional conferences, virtual meetings, business communications, and hybrid in-person events. Whatever your needs are, we can bring a full-service live production studio to you.
We can handle any type of event for live streaming, including:
Sales meetings
Q&As
Community events and communications
Team/department meetings
Virtual town halls
One-on-one interviews and panel discussions
Our Live Streaming Services
Our experienced and specialized technicians will handle the entire process – from planning to the end of the event – with equipment customized for your needs and content streamed to multiple platforms simultaneously and recorded.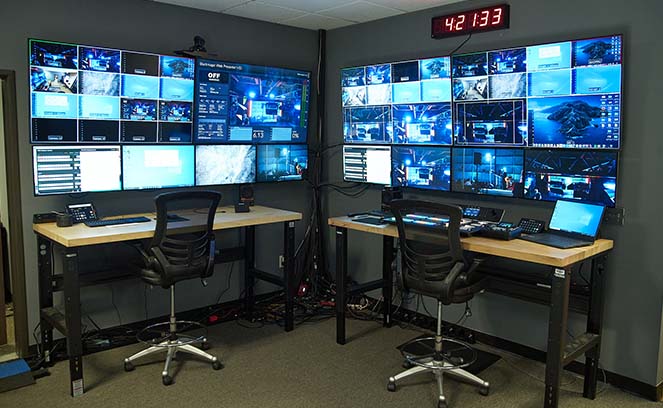 We have the ability to stream to any site like Youtube, Facebook, Twitter, Zoom, Teams and your website simultaneously, plus:
Multiple cameras, live editing
Custom graphics
Secure streaming or pre-recording of presenters from anywhere in the world
HD broadcast experience
Redundant internet connections and back-up streams
Recorded for on-demand viewing
Ready to Get Started?
Contact us today to tell us about your project!

1. Discovery Call
After you contact us, we'll discuss your project needs during a discovery call, including:
Scale of the event (plus the number of people involved)
Your exact live streaming needs
Budget
Project timeline and dates
Purpose of the event

2. Receive Quote
Our team will get to work putting together a comprehensive quote, including budget and technical specifications.

3. Review & Approve
We'll present the creative solution to you.

4. Implement
We'll complete the project, including delivery of the design.

5. Event Recap
Share post-event results and feedback.