Audio, Visual & Lighting Services
Specialty AV Services for Hotels & Convention Centers
Our professional AV services are also available for hotels and convention centers, including hotel conference rooms, banquets, and other large-scale events. As a more affordable option than many in-house hotel AV companies, we take pride in our ability to provide expert audio, visual and lighting solutions for a variety of hotel-based events.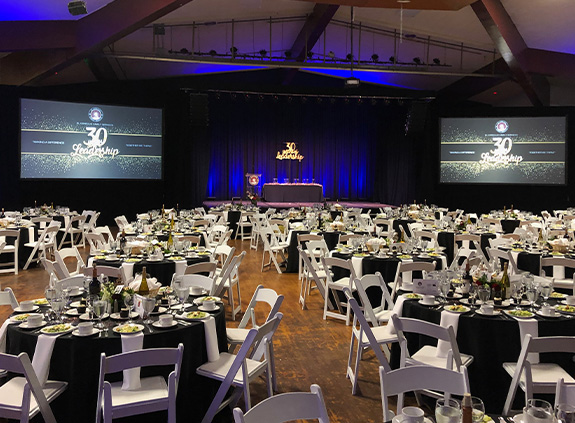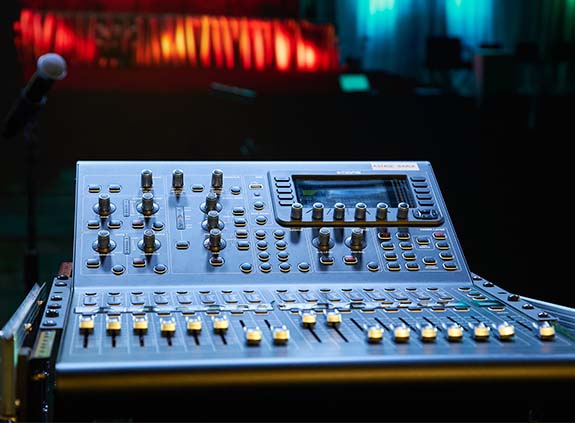 Our team will recommend and select the right audio equipment for your venue, its acoustics, and the size of the audience present. From small, intimate conference rooms to large outdoor spaces and hotel AV banquet rooms, we can provide the perfect audio solution for everyone in attendance.
From there, we take care of everything – from smooth audio transitions to the perfect introduction music. Your audience will hear your message loud and clear, and every event will feel like a professional production.
Professional Visual & Lighting for any Event
The right type of lighting can truly transform any event space. Our lighting equipment will allow you to create the perfect look and feel at your next meeting or special event; and whatever your needs are, our lighting experts and designers will see to it that your event looks as stunning as you envision.
Our Visual & Lighting Services
Lighting can range from a basic area wash of the stage to automated, color changing and moving LED lights – and it has everything to do with the mood of your venue and the event itself. That's why our team carefully selects lighting that will work perfectly with your event and produce stunning visual effects.
Our creative lighting and visual services include:
Stage lighting
Uplighting
Moving lights
LED lights
Lighting special effects
Lighting Plot and paperwork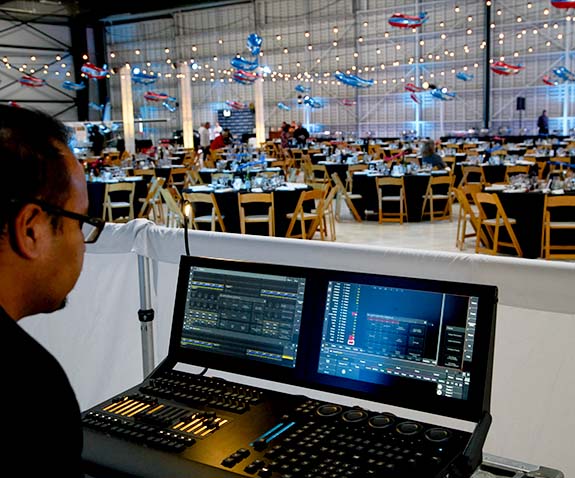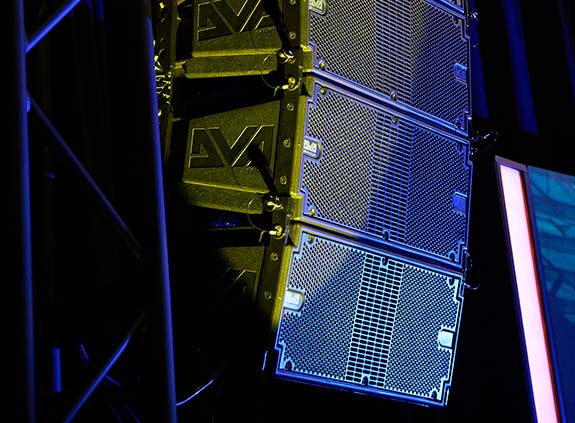 Quality audio production is one of the most important parts of any event or presentation, and requires an expert approach. We utilize top-of-the-line audio equipment from brands like Yamaha, Shure, Nexo, Sennheiser, JBL, DPA and more; all supported by our experienced audio technicians.
Our comprehensive audio services for live events includes:
Live sound reinforcement
Audio recordings
Speakers and PA systems
Microphone, Mixers and stage set up

1. Discovery Call
After you contact us, we'll discuss your project needs during a discovery call, including:
Scale of the event (plus the number of people involved)
Your exact AV needs
Project timeline and dates
Purpose of the event
Budget

2. Receive Quote
Our team will get to work putting together a comprehensive quote, including budget and technical specifications.

3. Review & Approve
We'll present the creative solution to you.

4. Implement
We'll complete the project, including delivery of the design.

5. Event Recap
Share post-event results and feedback.