Renderings & Planning Services
Visualize Your Event with State-of-the-Art Renderings
This service is where we help your ideas and vision become a reality! Our team will transform your vision and concepts into 3D floor plans, elevations, and CAD drawings before the event to make sure everything is how you envisioned it.
CAD & 3D renderings can bring your vision to life during pre-production. You'll be able to visualize first-hand exactly how your event will look in the space, which will help plan your layout and rigging locations. Everything will be mapped out beforehand – from the most minute lighting details to complete staging and rigging.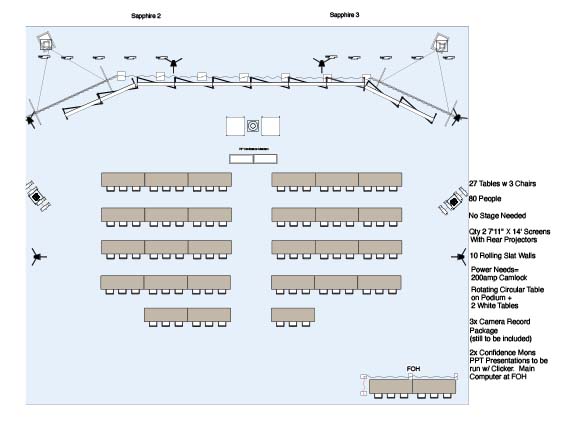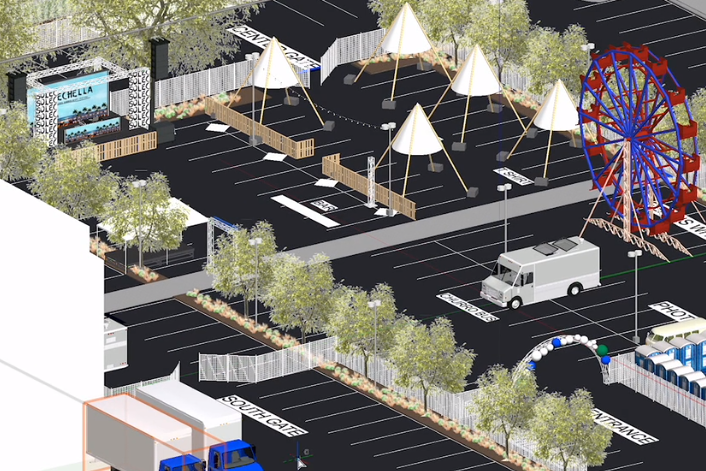 Professional Pre-Event Planning
CAD & 3D renderings can be used to:
Decide on a setup – visualize 2-3 different set designs, screen configurations, or seating arrangements
Create custom stage configurations – decide on the placement of your equipment like projectors, lights, audio systems, and recording devices.
Streamline your event setup – you'll be able to share your CAD & 3D renderings with the venue staff so that when they're setting up for the event they know exactly where to place everything.
Whether your event is in-person, virtual, or hybrid, our teams have the ability to produce realistic renders with our state-of-the-art systems.
We'll utilize these renderings to make sure everything looks perfect before we start the project.

1. Discovery Call
After you contact us, we'll discuss your project needs during a discovery call, including:
Scale of the event (plus the number of people involved)
Your exact AV needs
Project timeline and dates
Purpose of the event
Budget

2. Receive Quote
Our team will get to work putting together a comprehensive quote, including budget and technical specifications.

3. Review & Approve
We'll present the creative solution to you.

4. Implement
We'll complete the project, including delivery of the design.

5. Event Recap
Share post-event results and feedback.