In-Studio Events & Recording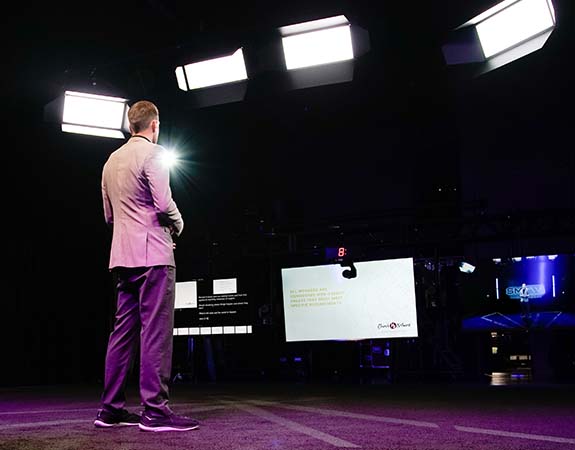 Full-Service Video Production Studio for Virtual Events
Need a place to host your virtual event or record a remote presentation? We can do it at our video production studio in Camarillo, CA. At SMI AV, we produce a variety of virtual events and digital content for organizations and businesses at our video production studio, including conferences, sales meetings, fundraisers, corporate webinars, virtual training, conferences, workshops, brand reviews, and more.
From creating customized solutions for your online event to putting the user/guest experience first, SMI AV is your full-service partner.
Have your own creative team? Our studio is available for turn-key rentals with as much support from our technical team as you need.
Remote Meetings and Pre-Recorded Segments
We can help you produce and host your next virtual event right here at our video production studio in Camarillo, California. Our professional event technology and broadcast solutions come with full-service support, delivering a high-definition experience regardless of the size of your event.
Our production design professionals can personalize your virtual event based on your specific needs from beginning to end.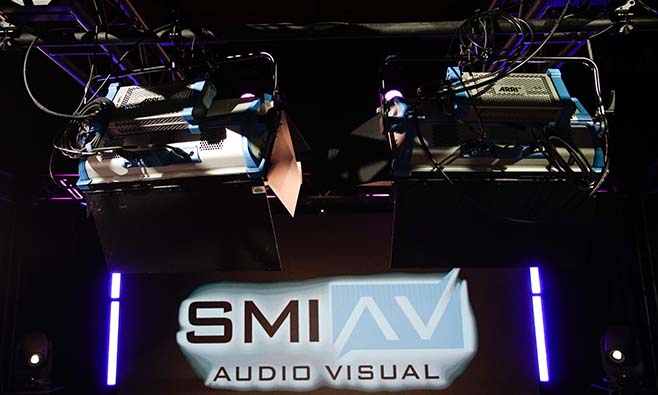 Virtual Event Services at Our Southern California Studio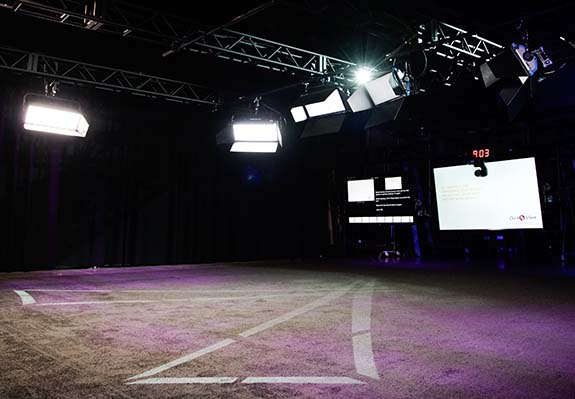 If your business or organization is located in Camarillo or nearby Ventura, Thousand Oaks, Simi Valley or Santa Barbara, or Los Angeles, you can come to us! We'll provide full-service virtual event services at our 6,000 square-foot production studio from start to finish, including:
Full staging, lighting, audio, and stage set-up
4K robotic cameras and live editing 
High-quality video/audio recordings and post-editing capability
Onsite technical support
Interactive Q&A support
Post-event breakdown and support
Let's Get Started!
When you partner with SMI AV, everything will be planned, designed, set up, and tested before the date of your virtual event, so you can be sure everything will run smoothly. On the day of the event, you'll have our professional team on-hand to handle all technical elements, including video, audio, staging, recording and more.

1. Discovery Call
After you contact us, we'll discuss your project needs during a discovery call, including:
Scale of the event (plus the number of people involved)
Your exact live streaming needs
Budget
Project timeline and dates
Purpose of the event

2. Receive Quote
Our team will get to work putting together a comprehensive quote, including budget and technical specifications.

3. Review & Approve
We'll present the creative solution to you.

4. Implement
We'll complete the project, including delivery of the design.

5. Event Recap
Share post-event results and feedback.